DNOC's South Wales Factory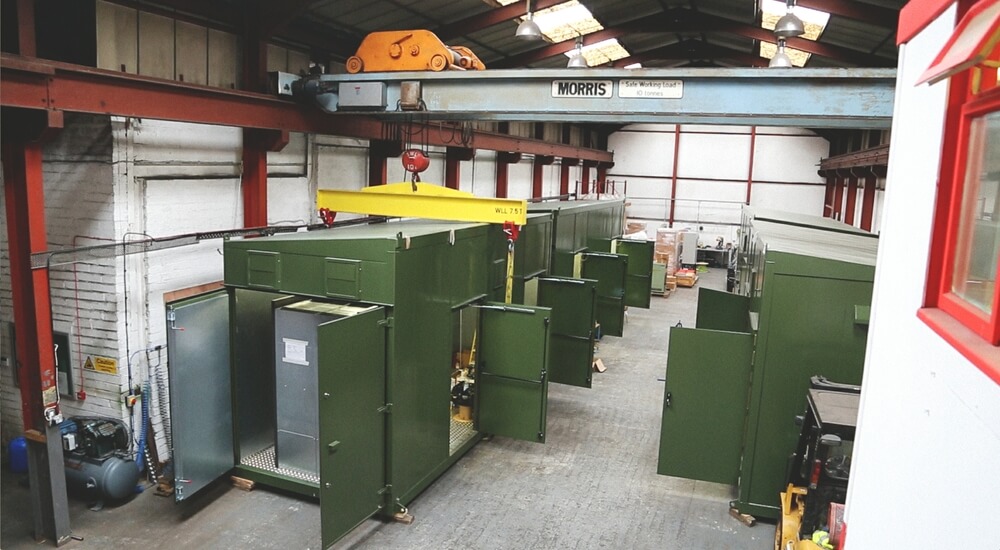 DNOC has a factory located in South Wales in which bespoke containerised substation buildings are assembled. Auxiliary equipment is installed to meet a variety of specifications.
Our steel substation buildings are constructed to a comprehensive design and are built to meet the toughest environmental conditions and DNO standards.
All our steel substation buildings have fully galvanised bases and are made with high quality Corten steel. As these substations are fully fitted-out in the factory they are delivered to site as a complete, finished unit ready to be commissioned. This dramatically reduces installation time and is a cost-effective solution.
Our substations can be designed to meet individual Electricity Company specifications as an ICP substation on new sites, as a customer substation making up a part of a new network, or as a complete bespoke design that can be used in any DNO or private application.